STATE LINE PILOT CAR & PERMIT SERVICE, LLC
Office (585) 394-9364 Mon-Fri 9am-5pm
Fax (585) 393-4332
Email [email protected]
Scroll down for New York State Permit order form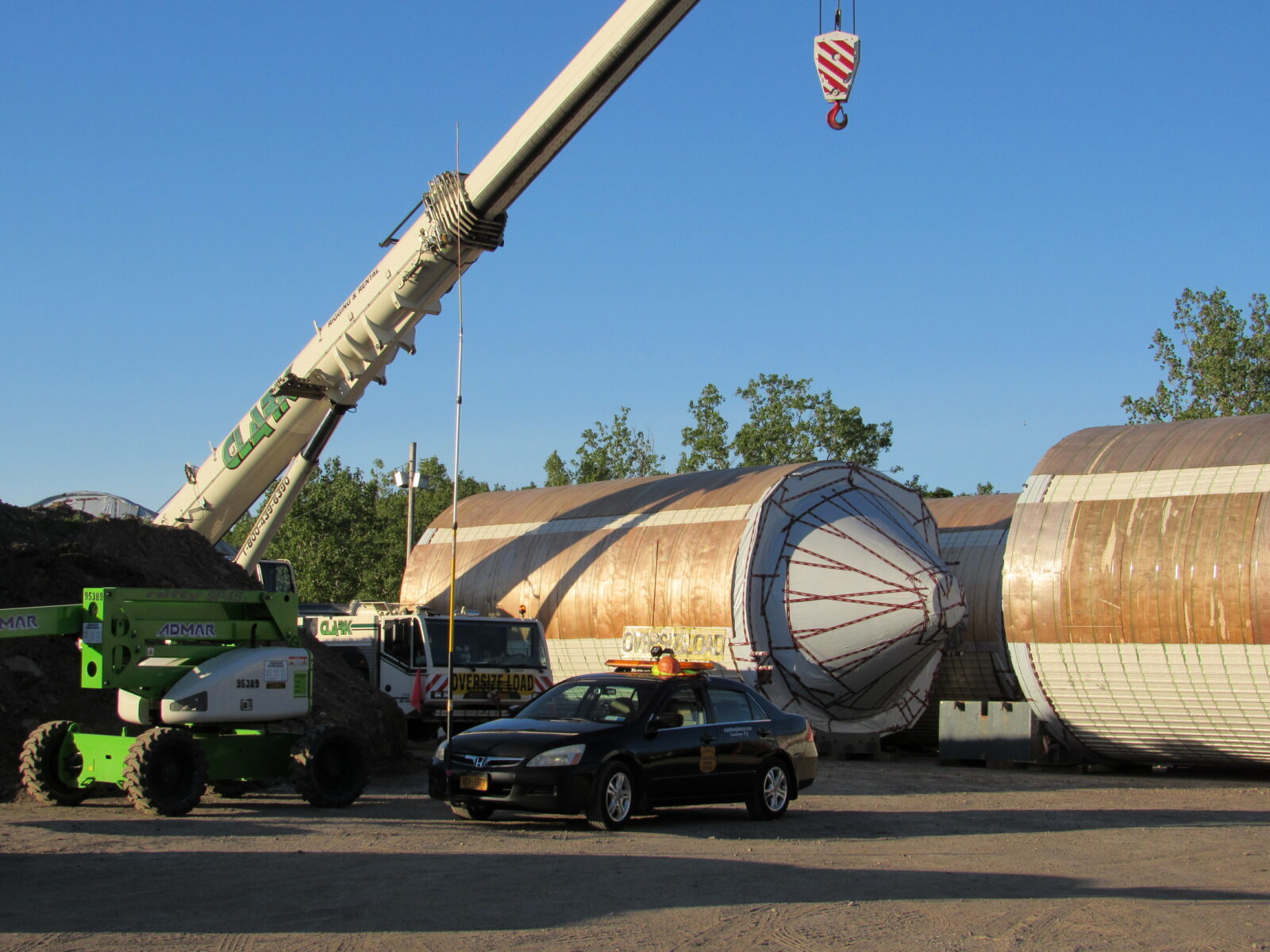 Send us your permit request and put your mind at ease, we will take care of the rest.  New York State over dimensional route surveys become a requirement for any load having a total height of 14' or greater, width of 16' or greater, or length of 100' or greater
 At a gross weight of 140,000 pounds the route needs to be approved by the Bridge and Structures Division of the NYS DOT and at a gross weight of 200,000 pounds a physical route survey is required.
We are well versed in all NYS DOT regulations and well prepared for travel restrictions, both current and anticipated.  Moving any cargo that is over dimensional can be extremely dangerous- not to mention expensive- if done improperly.  Special care must be taken to ensure the proposed route is safe.  Even the shortest move can be hazardous if a survey is not performed correctly.  Over height loads are of a particular concern due to the massive amount of damage that results from improperly routed or un-permitted loads.  However, keep in mind that any oversize load can quickly become disastrous if the proper procedures are not followed.
Every special hauling regulation and restriction is put in place to protect the safety of the hauler, our highway workers, other motorist, and highway infrastructure.  Extreme care must be taken to perform every move within these parameters.  Also, as an oversize hauler, keep in mind that only safe and successful moves are profitable.  This should always be your goal, and we are here to help achieve it.  Safe routes, accurate information, and correct permits are our goal everyday.  With one call to State Line, you can rest assured that you will get to your destination without a problem.